Pulse Secure: Delivering Secure Remote Access Solutions
Pulse Secure are the company that is 100% focused on delivering secure access solutions for people, devices, things and services. For years, enterprises of every size and industry have been trusting their integrated virtual private network, network access control, mobile security and application delivery solutions to enable secure access seamlessly in their organisations and to empower digital transformation.
Pulse Secure Remote Access Overview
Enterprise access security has been redefined by "Bring Your Own Device" (BYOD), Mobility, and Cloud Services IT organisations continue to rely on their virtual private network (VPN) investments to address everyday business challenges that include securely connecting third-party workers, self-service transaction-based endpoints, high-volume branch sites, and business continuity.
But now, they need to adapt their access strategies to address new challenges. Mobile devices are creating new risks and opportunities. At the same time, data breaches are becoming commonplace.
With Pulse Connect Secure (PCS), enterprises today can enable Zero Trust secure access to hybrid IT resources for an increasingly mobile workforce:
Web access, using PCS to access corporate resources from any location using any web-enabled device such as a laptop, smartphone, or tablet
Per-app access where any mobile app access is supported without modification, app wrapping, or SDK
Always-on access where a VPN is automatically established based regardless of user setting
Pulse Secure Remote Access Portfolio
Remote access that seamlessly integrates with your existing infrastructure is critical today. Pulse Secure ensures your mobile workforce can reach applications and resources in the cloud and data center – for true hybrid IT access.
Relentless innovation for next-generation secure access
Enterprise access has been redefined by BYOD, mobility, and cloud services. Today's workers demand secure connectivity regardless of location – their desk can be in a car, a hotel room, at home, or at a café.
Pulse Connect Secure is the result of 15 years of innovation and refinement which had led to the most reliable and feature-rich VPN built for the next generation.
Market Leader: 80% of Fortune 500 trust Pulse Secure by protecting over 20 million endpoints
Cloud and Data Center: Simply blend public cloud services and data centre application access
Easy Compliance: Granular control over who is accessing what, from where, when, and how
Familiar Experience: No matter what the device users choose, they'll get the same streamlined user experience
Universal Client
Reduce management complexity with only one client for remote and onsite access.
Group Policy
Integrate with directory services like Active Directory and LDAP.
Dynamic, Adaptive Multi-factor Authentication
Supports biometric authentication, TOTP, SAML 2.0, PKI, IAM, and digital certificates.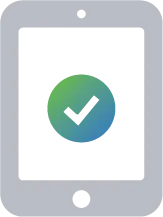 Endpoint Compliance
Ensure that all devices comply with security requirements before connecting.
Single Sign-On
Remembering passwords is a thing of the past. Streamline access to on premise and cloud-based resources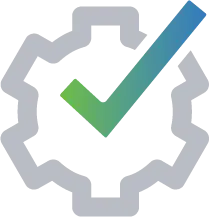 Zero Trust Connections
Protect data-in-motion with On-demand, Per-application, and Always-on VPN options.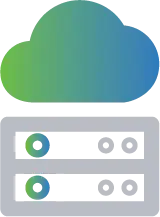 Data Centre and Multi-Cloud
Access that is easy, compliant and multi-cloud ready.
Centralised Management and Visibility
Centrally manage policy and track users, devices, security state and access activity.
Virtual Desktop Access
Streamlined Secure Access to all popular VDI solutions.
Mobile VPN
Integrates with popular EMM solutions to enable enhanced policy enforcement.
Clientless Access
Access web base apps and virtual desktop products with nothing to install.
Compliance
Supports data access and protection requisites for industry and regulatory compliance.
Benefits of Pulse Connect Secure 
Pulse Connect Secure Protects Remote and Mobile Enterprise Access of Services and Applications from Any Device.
Delivers fast, secure, and optimized access to data centre applications and cloud services, while ensuring a consistent native-user experience across desktops, laptops, tablets, and smartphones.
Consolidates and streamlines access for quick, always-on secure connectivity to resources with SSO, MFA, and endpoint compliance checks to keep data secure
Simplifies network access administration with a centralised web-based console, end-user self-provisioning, and integration with EMM policy management platforms.
Secure and streamline mobile workforce access to cloud and data centre applications
Pulse Cloud Secure is designed to securely provide workers anytime access to multi-cloud environments. Out of the box features, like single sign-on (SSO), eliminate workers' need for multiple passwords and provide automatic access to applications and service.
Cloud Secure inter-operates with third-party identity and access management (IAM) vendors for added service flexibility. And, industry compliance is ensured by Pulse Secure's host-checking capabilities that assess the status and health of the user's devices.
Enable secured use of popular cloud offerings including Google Apps for Work, Office 365, Salesforce, Concur, Box, and Dropbox
Simplify user access to the data centre and cloud with SSO from laptops and mobile devices
Grant cloud access based on user authentication and device security posture
Centralised Management
Centralised management of policy, compliance, and authorisation for the cloud and data centre using Pulse One Manager.
Single Sign-On
Single sign-on to simplify access to the data centre and cloud using industry-standard SAML 2.0.
Cloud Authentication
Cloud Secure can serve as a SAML Identity Provider (IdP) and as a SAML Service Provider (SP) to verify and validate identities for Zero Trust access.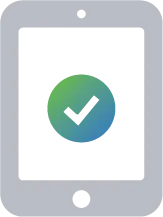 Host checker
Improves compliance and security by checking endpoints for security state before the connection.
Mobility Management
Built-in EMM features for Pulse Workspace and corporate-owned mobile devices.
Cloud Accessibility
Cloud access direct from the endpoint once authorization is complete for faster throughput and better performance.
Benefits of Pulse Cloud Secure 
Deliver Seamless Secure Access to Cloud and Data Center Applications.
Secure access to applications to only authorized users, preventing data loss and leakage, and raising security profiles.
| | |
| --- | --- |
| Problem | Solution |
| Resources across on-premise, cloud, and SaaS | Secure Access to all resources in hybrid IT |
| Different credentials across SaaS applications | Identity management |
| Remote and local workforce BYOD access | Compliant-only access for BYOD |
| Sharing credentials over public Internet for cloud access | Tunnelled access for authorization and SSO traffic |
Boost productivity by blending business and personal BYOD
BYOD is now the rule, not the exception: nearly 70% of companies view BYOD as a strategic way to mobilize more workers. At the same time, data breaches are becoming more common costing an average of $4M each.
IT departments must protect data (in-motion and at-rest) while encouraging worker productivity. Pulse Workspace makes it easy to leverage BYOD while ensuring secure mobile access to apps and resources.
Per-app connectivity that leverages existing enterprise VPN and NAC for simplified deployment and proven scale
Fully separated container security for enterprise and employee data, apps, communications, and networking
Use any mobile app for business, securing and managing it without modification
No Mess Mobile App Management
Ensure that the connecting device complies with your security requirements.
BYOD Workspace
Container technology ensures user experience while protecting corporate data and applications.
Centralised Management
Administer though an intuitive, cloud-based console.
Device Choice
Bring the device that you choose to work – Android or IOS.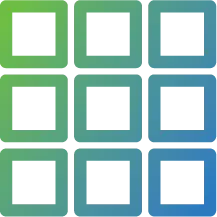 App Catalogue
Manage access to unmodified, popular and enterprise-approved apps in Google Play and Apple AppStore.
Seamless Access Security
Certificate-based and device biometric authentication automatically enables VPN and email access.
Automatic Push and Provision
Corporate network settings and apps are configured automatically on the device.
Device Security
Enforce appropriate use of encryption and local PIN code.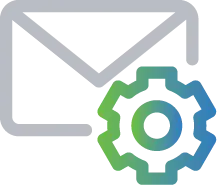 Email Configuration
Auto-provision email access and free up help desk resources.
Per-app Connectivity
Automatically connect to the datacenter with per-app VPN and to the cloud via policy-based split tunnelling.
Employee Privacy Protection
Your worker's information is theirs and only theirs. Ensures seamless remote wipe of corporate data/apps.
Compliance
Supports data access and protection requisites for industry and regulatory compliance.
Benefits of Pulse Workspace (PWS) 
Manage iOS and Android users to a single security & compliance standard
Harness the power of enterprise mobility that protects corporate information while enabling the use of mobile apps, BYOD, and cloud services.
No mess mobile app management – curate and deploy apps by group via an enterprise catalog without the headaches of deploying a new platform
Device choice – bring the device that you choose to work: Android or iOS
Automatic Secure Access – certificate-based authentication automatically enables VPN and email access for extended productivity and collaboration
Relaxed users – workers assured their privacy is not invaded and personal data won't be wiped