MOBOTIX – Internal and External High-Resolution IP-CCTV Cameras
Net-Ctrl is a UK reseller of MOBOTIX AG IP-CCTV Cameras and Video Door Entry Systems. MOBOTIX is a world renowned manufacturer of High resolution IP-CCTV and video technology. It is particularly known for its decentralised concept that reduces the overall cost to the customer and sees each camera as an independent component and one that doesn't require a computer to manage it.
All of the MOBOTIX cameras are able to move, detect, record and store video whilst alerting the user via email or VoIP(voice over internet protocol).
What makes MOBOTIX different?
MOBOTIX noticed a severe restriction with analogue video standards; their low megapixel rate was of particular concern. Their solution was to use digital data transfer over a network.
The MOBOTIX camera range now covers a wide variety of indoor and outdoor IP-CCTV systems and a video door entry system. Every MOBOTIX product delivers a core set of advantages to the marketplace including:
MOBOTIX Camera Advantages:
High Resolution Megapixel Digital Imagery – Higher than HDTV
Provides 360° all-round view, or 180° widescreen.
In camera data storage
High quality professional software
Guaranteed low network loads
Unlimited data storage via NAS network storage.
Day and Night cameras operate reliably with no mechanical
components
Simultaneous record, event search and live viewing
Each camera is compliant with SIP standards
MOBOTIX Internal IP-CCTV Cameras
The Details Make All The Difference. Discreet, multi-functional video security and information systems – excellent quality at highly affordable prices.
Despite their extremely low system costs, the MOBOTIX indoor cameras feature all coveted MOBOTIX functions, such as hemispheric technology. Since distances are shorter indoors, a hemispheric video system with a fisheye lens and 360° all-round view (ceiling installation) or 180° panorama view (wall installation) is often the most efficient solution for indoor surveillance. A single camera can discreetly monitor an entire room without any blind spots.
MOBOTIX cameras can be configured and operated via PC, tablet or smartphone browser without requiring additional software. Thanks to optional HD audio equipment, all four indoor variants support two-way communication and can be recorded in a securely encrypted way to the internal SD card. The cameras also include intelligent video analysis tools for statistics on objects and people, heat maps and behavioral detection. In brief, MOBOTIX provides a cutting-edge, out-of-the-box solution for nearly all video applications inside buildings, from theft investigation to customer flow analysis.
Vandalism v26 – Perfect Protection. Professional Features
The v26 camera is a MOBOTIX vandalism indoor camera solution that supports all the MOBOTIX functionality. It is available in black or white, can be fitted with six different MOBOTIX HD premium lenses with fields of view of 103° to 15°. An on-wall set with an integrated microphone and speaker is optionally available, as is a vandalism set with a stainless steel ring and reinforced dome. 
Ceiling p26 – Flexible and Compact
The p26 is a ceiling camera with a manual pan/tilt functionality providing full installation flexibility. Equipped with a telephoto lens, the p26 can be directed to a specific spot in the room, with a 90 degree lens, and, mounted in the corner, the p26 covers the entire space in 6MP resolution. A hemispheric version is available, too. There will be a surface mount kit to cope with concrete ceilings, as well as an optional audio package incl. microphone and speaker to realise a two-way audio communication.
Hemispheric c26 – 360 degree Indoor Camera
 The c26 is the smallest MOBOTIX 6MP hemispheric camera and comes with three clamps for easy installation in suspended ceilings, very similar to a halogen downlight. Alternatively equipped with a telephoto lens and mounted above a cash box the c26 will provide a very detailed video of the content and allows even reading the serial numbers of the bank notes. The camera can store customer movements in heat maps.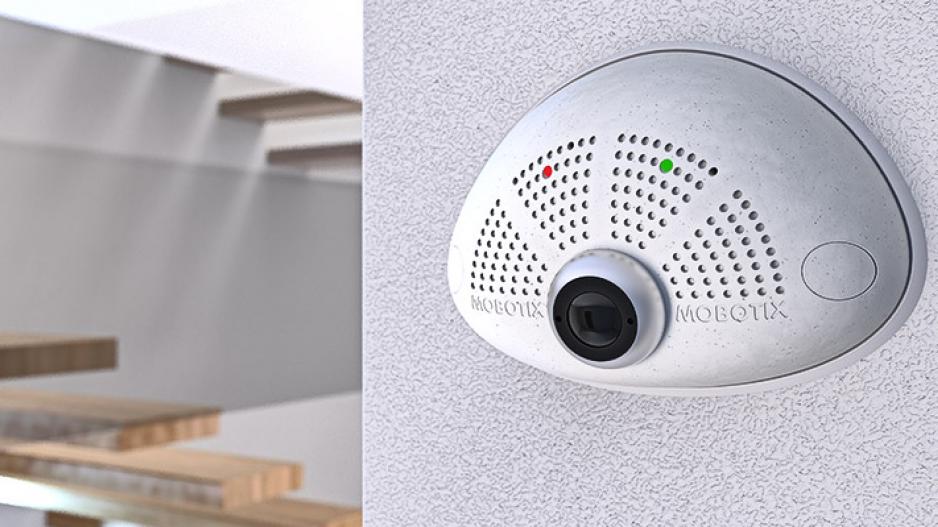 Hemispheric i26 – Compact. Allround Secure
The i26 is a hemispheric cameras with 6MP Moonlight Technology and will be wall mounted with a tilt angle of 15 degree to achieve a perfect panoramic overview of a room. If mounted above the door the i26 also looks partially underneath or into the door. A surface mount kit for concrete ceilings­ is available as well.
MOBOTIX External IP-CCTV Cameras
Robust, Durable And Multifunctional. Weatherproof Complete IP Video Systems For Everyone Who Wants More Than Just Standard Solutions
From Antarctica to the tropical swamps of Florida, MOBOTIX cameras are known around the world for their reliability, even under the harshest environmental conditions, and prove it each and every day. Thanks to their lack of mechanical moving parts and unique, multifunctional design, MOBOTIX outdoor cameras require no additional heating or cooling at temperatures from -30°C to +60°C (-22°F to 140°F). Their maintenance-free, fiber-glass reinforced housing also protects against extremely high humidity levels (non-condensing), corrosion, pollutants and direct sunlight.
Powered with standard PoE, MOBOTIX video systems deliver the ultimate energy efficiency. Their special Moonlight image sensors, modular day and night dual camera technology and intelligent exposure control reduce power consumption even further by enabling high-quality video recording under even very poor light conditions – without any additional lighting.
All-round M16 – Dual. Modular. Unique
The M16 is a combination of a day and night camera allowing for 24hr use. Over 2.5 times more detail than full-HD. This MOBOTIX Camera remains totally unique in terms of what it offers. It houses two interchangeable sensor modules allowing the user to customise it to their needs. It delivers videos in brilliant color during the day and high-contrast black/white footage in dark settings. Switching between the day and night sensor is carried out in a fully digital manner without any mechanical parts.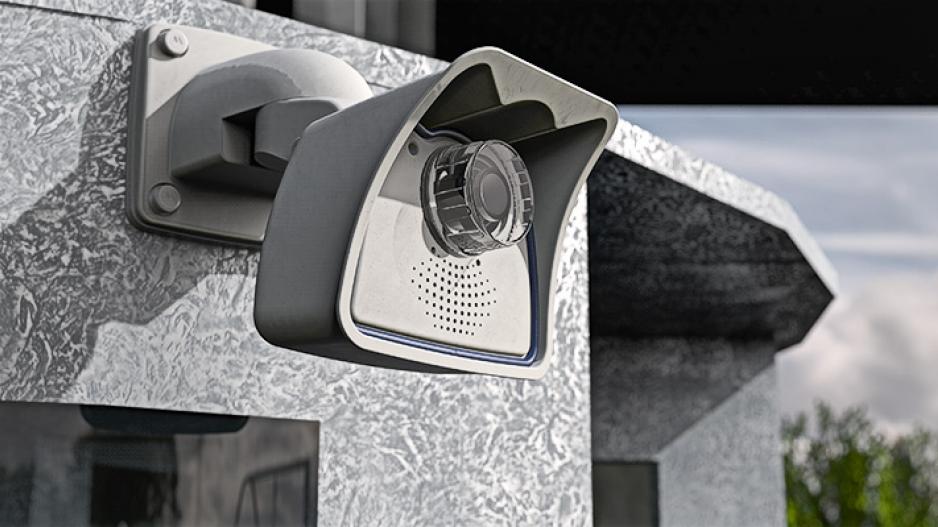 All-round M26 – More Camera For Less.
The M26 All-Round MOBOTIX Camera is a low-cost indoor and outdoor IP-CCTV solution. Complete with a vast choice of lenses including the fisheye lens with a 180° field of view to the 7° telephoto lens, which can be used to identify a car's license plate number even from a distance of 70 m. Complete with the latest MOBOTIX sensor technology. This is a brilliant and affordable security camera solution.
MonoDome D26 – Fits In. Watches Out.
The highly customisable MOBOTIX D26 camera features exchangeable lenses from tele to wide angle providing state-of-the-art technology at your fingertips.  The cutting-edge technology allows for upto 30 hires images per second in amazing quality. The MonoDomes high-resolution capabilities are known to be able to replace up to 6 cameras. It also boasts digital continuous pan, tilt and zoom functionality with intelligent movement sensors (MxActivitySensor).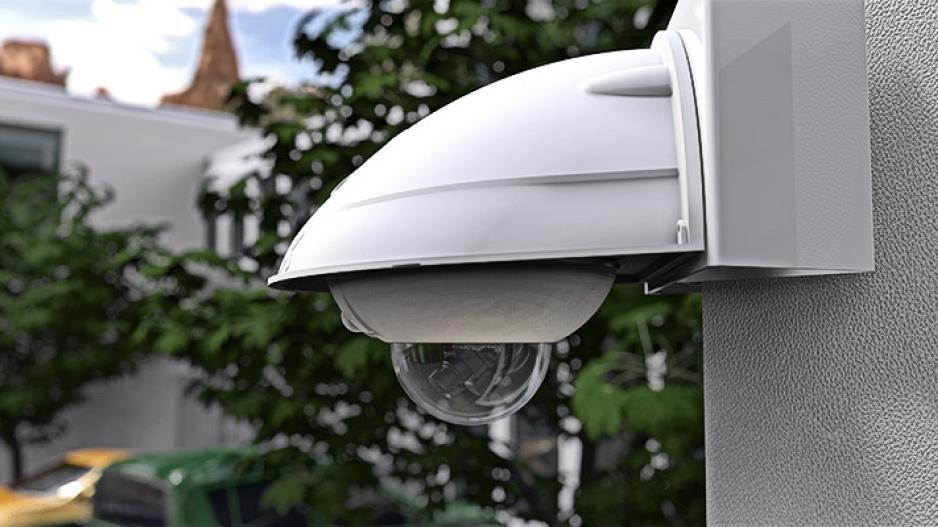 DualDome D16 – One Camera. Dual HiRes.
The MOBOTIX DualDome D16 camera comes with two high-resolution image sensors and two separate lenses capable of delivering 12.5 dual-image megapixels. This MOBOTIX DualDome security camera system can secure two different areas simultaneously.
DualFlex S16 – Discreet. Flexible. Hemispheric
The DualFlex cameras has two highly versatile and discreet cameras, capable of resolutions up to six megapixels. Extremely robust and weatherproof, an ideal solution for indoor or outdoor environments. Thanks to the hemispheric dual lens, two separate rooms can be secured simultaneously without any blind spots.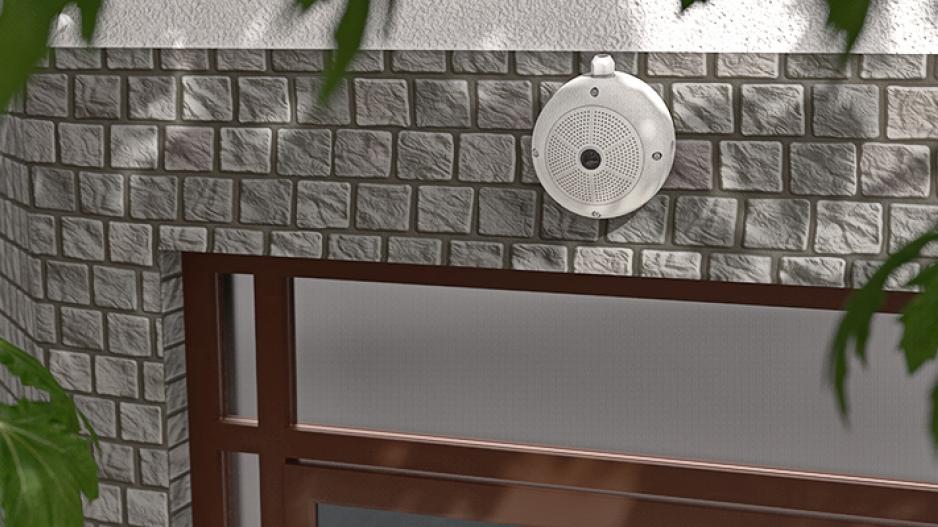 Hemispheric Q26 – All-round Easy. All-round Secure.
The hemisphere Q26 is perfect for any camera system, providing a full 360° view, a panorama function and is also capable of recording four different angles simultaneously with its quad view technology. Complete the latest MOBOTIX 6MP sensor technology with up to 30 fps and great zoom. You will also get optimised image quality and reduced motion blur even in poor lighting conditions.
S26 Flex. Hard to see, but see Everything
Hard to see, but sees everything. The MOBOTIX  S26 with Hemispheric technology is an extremely functional specialty camera. This compact system can be integrated so discreetly that only the lens is visible once the camera's installation is complete.
Vandalism V16. High-Security Dual Camera System
The is the MOBOTIX bullet-proof, high-security camera system for high-risk areas of use. With its stainless steel armor and light-sensitive MOBOTIX video technology, the V16 maintains a constant overview inside and outside buildings that are at risk of vandalism.
MOBOTIX Thermal IP-CCTV Cameras
Fascinating, Effective, Affordable: High-Caliber Thermal Imaging Technology In A Modular Dual Camera System.
Complement your perimeter protection and fire prevention solutions with far superior technology. These weatherproof MOBOTIX thermal cameras detect and register objects and people using a thermal signature, even in total darkness at a distance of over 100 meters. And importantly, thermal cameras safeguard privacy.
The thermal cameras are based on the modular M16 and S16 series and can be complemented by a high-resolution image sensor module, if desired. Along with the compact design and the flexible installation options, these thermal cameras also take on the intelligent MOBOTIX video functions. Objects are detected through the MxActivitySensor with almost perfect accuracy. MOBOTIX thermal cameras can send messages automatically as long as the temperature in the defined exposure window deviates from the standard range. They are also extremely effective in detecting life-threatening heat sources early on.
M16 Thermal. Twice as Secure - Even in Total Darkness
The intelligent video system with an integrated high-performance thermal image sensor takes full advantage of the M16 camera design. Thanks to the two directly adjacent lenses, there is also a thermal overlay function with image overlay (thermal and optical) to pinpoint the exact location of hotspots like smoldering fires in a visible image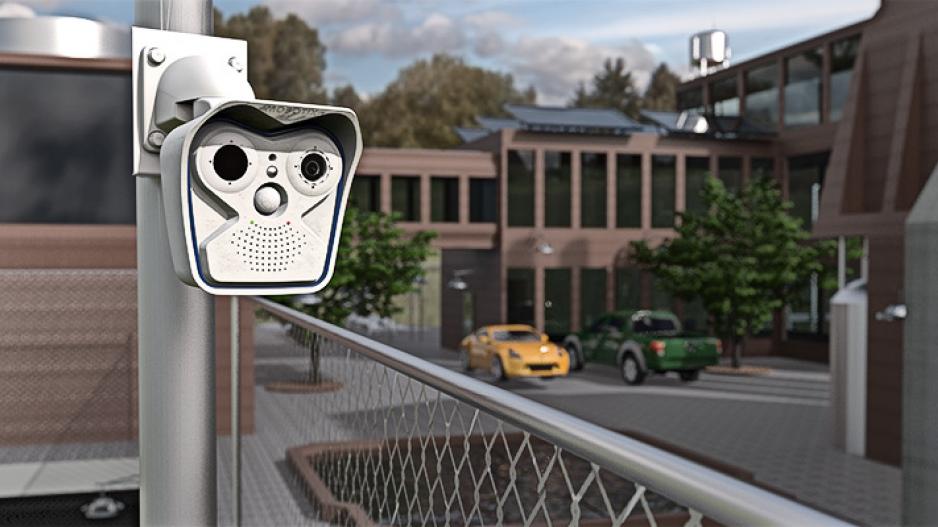 M16 Thermal TR. Featuring Thermal Radiometry
"TR" stands for thermal radiometry. This means that, in addition to carrying out the existing MOBOTIX thermal camera functions, these cameras feature a calibrated thermal image sensor that enables them to measure thermal radiation across the entire image area, even down to individual pixels. The power consumption of a MOBOTIX Thermal TR is less than 8 watts.
S16 Thermal. Unique Dual Image. Compact and Flexible
MOBOTIX present the most flexible dual thermal camera in the world. It is possible to connect either one or two weatherproof thermal sensor modules to the easily concealable camera module with up to three-meter-long sensor cables. The design concept of the S16 means that even thermal cameras can have particularly discreet installations and customer-specific special installations.
S16 Thermal TR. Featuring Thermal Radiometry
Temperature values measured by the TR technology can automatically trigger an event from the camera (alarm, call, activation of a signal output etc.) if the temperature increases above or decreases below an individually set trigger level. All settings can be adjusted via the camera firmware using a web browser.
MOBOTIX MOVE IP-CCTV Cameras
In addition to the decentralised IoT camera program, MOBOTIX also offers the classic centrally managed MOBOTIX MOVE camera series.
This includes three different camera types in several detail versions: PTZ SpeedDome cameras, bullet cameras and dome cameras. These thoroughly weatherproof, high-quality IP cameras are equipped with the latest standard functions of centralised video systems, such as integrated infrared lighting, automatic day/night switching with a mechanical IR blocking filter, Wide Dynamic Range and High Speed PTZ.
MOBOTIX MOVE is the perfect supplementary range along with our decentralised premium video systems for the newest Mx6 IoT technology platform.
Please note: MOBOTIX MOVE cameras are centralised video systems in ONVIF S/G standard with H.264 and require an additional central data storage (MOBOTIX NAS) and a video management system that supports the ONVIF standard (MxMC 2.0+).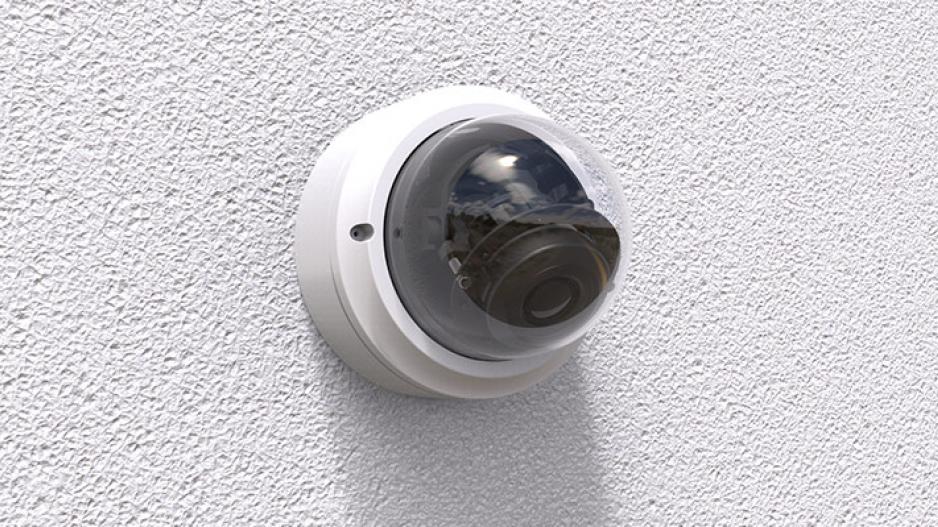 MOBOTIX MOVE VandalDome
Modern and compact standard cameras that reliably transfer images of up to 4MP, even in total darkness, at a range of up to 30 m, thanks to its integrated IR LED spotlight. The durable metal housing and shock-resistant dome reliably protect the camera against bad weather, vandalism and vibrations. Available model variants: VD-4-IR, VD-4-IR-D and VD-2-IR.
MOBOTIX MOVE Bullet & VandalBullet
Weatherproof and compact network cameras with integrated infrared LEDs for day and night surveillance. Thanks to the stable, manually orientable metal housing in the popular Bullet design, the cameras are suitable for applications in public areas – and with the Full IK10 Vandal version, even if increased vandalism protection is required. Available model variants: VB-4-IR, VB-4-IR-D, BC-4-IR, BC-4-IR-D and BC-2-IR.
MOBOTIX MOVE SpeedDome SD-330
The weatherproof, motor-controlled ONVIF S/G PTZ camera is easily adjusted from the control center using a joystick, providing a 360-degree view (continuous) and a 120-degree tilt. The camera also has a powerful 30x optical zoom. MOBOTIX MOVE SpeedDome cameras are therefore perfectly suited for live monitoring of medium-sized to large areas both indoors and outdoors.
MOBOTIX MOVE SpeedDome SD-340-IR
Thanks to the motorised panning and tilting function, the Vario lens can be adjusted very easily and precisely to the area to be monitored. The 40x optical zoom and integrated high-performance IR LEDs enable important details to be captured clearly from 200 m away at an image resolution of up to 3MP – even in total darkness.
Solution Portfolio
Find out about all our technology partners
Industries We Work With
Find out about all the industries we work in and how we may be able to help you
On Friday, December 10, 2021, the Apache Software Foundation announced a critical security vulnerability in its "Log4j" software. Due to the wide distribution of this software, the disclosure was widely reported in the media. Log4j is an open source software component...
Technical Support
Access our technical support hub to view our support packages and how to get help